Usk Castle Chase Woodland.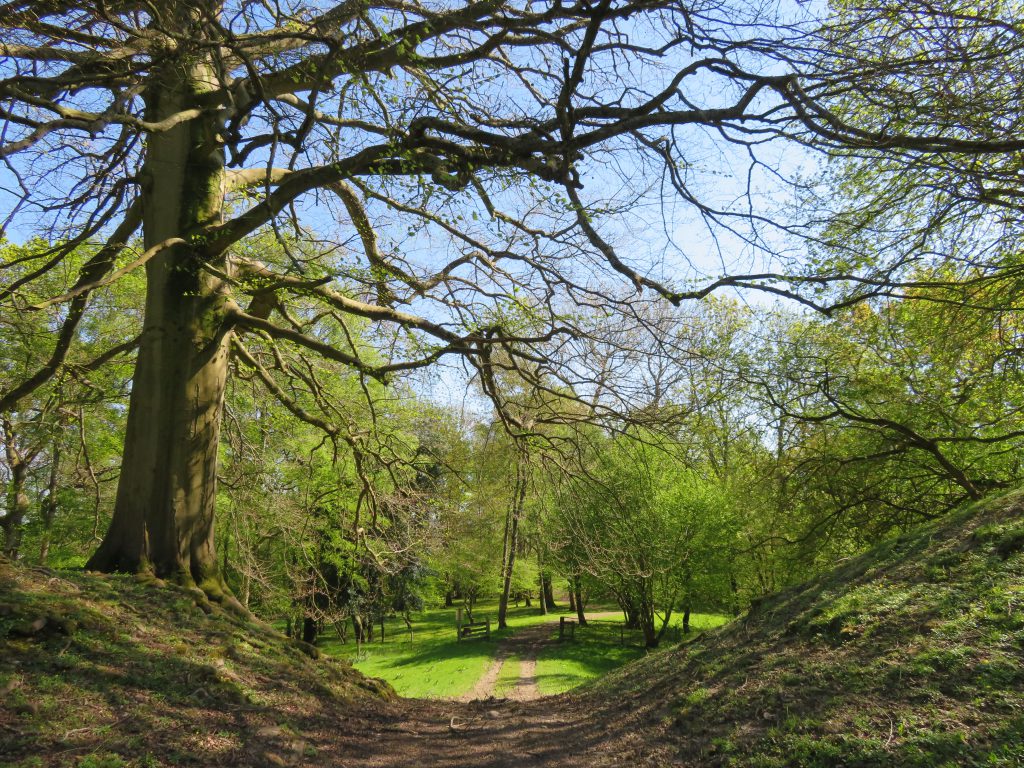 We have had many more visitors to our woodland foot paths over the last month as people make the most of their daily activity. We are very happy to share our woods and farm land with walkers, however we thought many may not know the history of the woods, what goes on in the woodland and why it is important to stick to the footpaths.
The woods you see around you today are ancient in parts, but much was planted and created by Rudge Humphreys. The woods, footpaths and riding tracks are now maintained by the Humphreys family to be enjoyed by many, but with consideration that they are a work place, a conservation site and family home. All the photos in this blog have been taken in our woodland.
Long ago, the Footpath would have been the way from Usk Castle to Raglan castle, and the Kitty Beech Road is a remnant of the sunken road. The Usk circular path leads to Cwm Cayo Farm, through a busy farmyard, and on to the Abergavenny road.
Who
Who lives and works in the woods? Many more people and animals than you would think.
Work goes on all year round: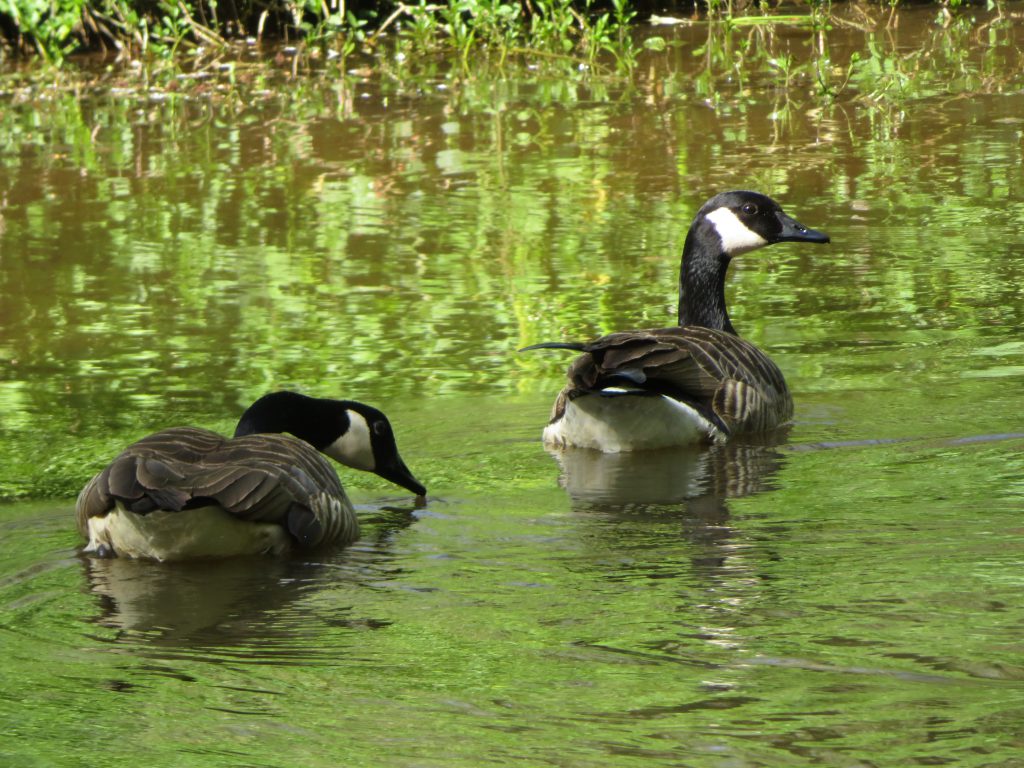 Foresters planting and beating-up (replacing saplings that have died) in the autumn and spring. 
Drashing recently planted areas (clearing out competitive weed species) in the mid-summer months
Felling for firewood and clearing fallen trees goes on all year round. 
Harvesting is carried out in dry times during the dormant season of winter.
Cutting Christmas trees in December for the local Christmas market,  and also to order – right up to Christmas Eve sometimes!
A Game Shoot between October and February
There is a Hacking Club in  Park Wood, to provide safe off-road riding all year round, and the subscribers monitor this
Two Bee-keepers have hives in the woods to make use of the great variety of flowering trees – limes and chestnut are real favourites.
The wildlife keeps well out of sight, but there are many species of ground-nesting birds such as duck, geese, and partridge about. Small mammals too, but the shrews, voles, water rats,  and hedgehogs will keep well out of sight, and the larger badgers and foxes are mostly nocturnal so are unlikely to be seen. 
 Our residents are precious, so this means that dogs must be kept on leads,especially important near the pond and in the fields.  Sheep and lambs have often been chased and killed or injured by errant dogs.
When
Rudge planted the woods on his return from India where he was stationed during WW2. It had been his dream, whiling away the hot dusty days on the North-West Frontier to plant up the lands that had once been a hunting chase to supply the medieval castle. The war had interrupted his career just as he became interested in trees, and was studying forestry on the Holkham estate.
Where
Rudge saw that the need to plant trees was vital, and was able to buy Cwm Cayo farm, and the woods that had been felled during the war by Davies the timber merchant at the Woodbine (£7000) farm land – some of the old hedgerow banks can still be seen.
Why
Before the war, Rudge had met Richard St.Barbe-Baker, a charismatic and enthusiastic fore-runner of the environmentalists of the 21st century, founder of the national parks movement after seeing the California Pacific Redwoods being destroyed. St. Barbe would stay at Usk, give talks inspiring people to join and fund his 'Men of the Trees' (which still runs today as The International tree Foundation) and was fond of using singing and dance as a way of getting communities to work together on his projects. He visited almost every country in the world and spoke to the leaders, writing over 70 books. He also gave Rudge the statuesque Pacific Redwoods towering above the pond as a late wedding present in 1950.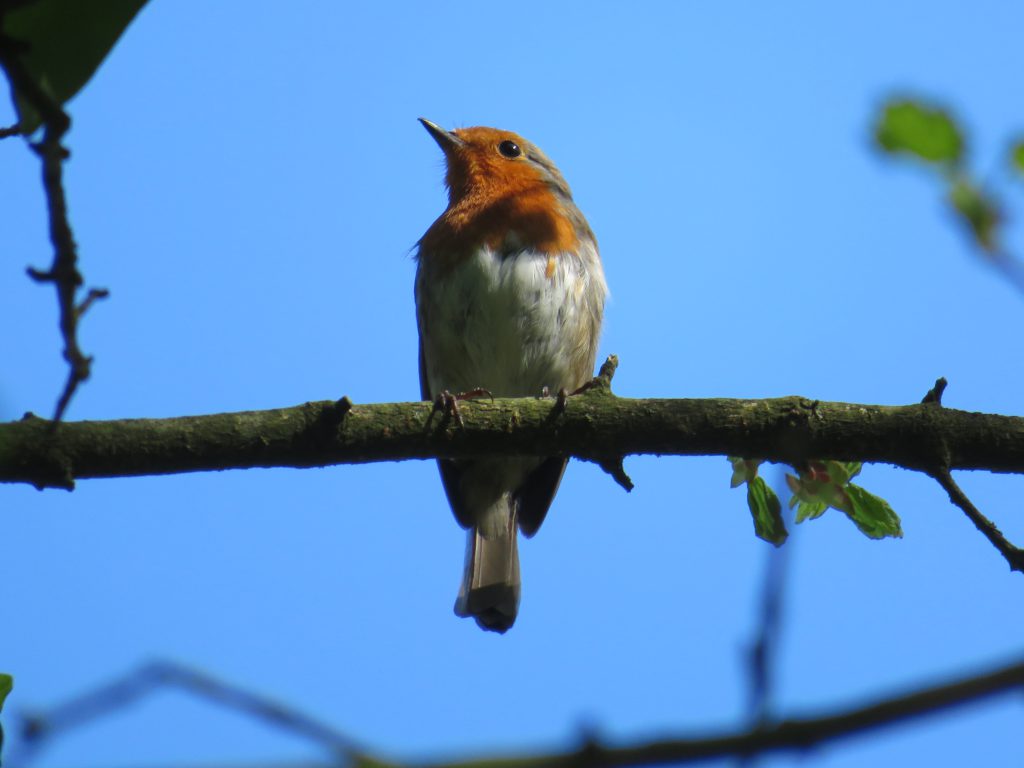 He designed mixed woodlands to utilise different soil conditions and supply different markets. Softwoods – Larch, Sitka and Norway Spruce, Douglas, Scots Pine are all timber for the building trade; Chestnut and hazel, to coppice for fencing and hedging, and with box, broom and other native shrubs to provide an under-storey for environmental habitats. Hardwood avenues of Beech, Oak, Elm, Lime and cherry were chosen for the joy of variety along the rides, and compartments of hardwoods were planted in the steep or difficult to access areas, as a long-term investment in timber, for successive generations.
By the time Rudge died in 1985 there were almost 200 acres of woods.
How
For practical forest management, Rudge planted in 'compartments' like the large-scale forestry estates but much smaller. Around each compartment runs a track or 'ride' lined with mature hardwoods. Some of these do well, others are damaged beyond recovery by grey squirrels marking their territory. A block of a single species trees makes all the management operations much easier, clearing the brambles that swamp very young trees, thinning them in approximately 10 year cycles, to make space for the growing trees, and finally for harvesting after about 30 years, and replanting to start the growing cycle all over again.
Henry has harvested many of the trees his father planted – twice in some places, and replanted thousands of trees every year. Some trees will regenerate naturally, and some people think of this as Re-wilding.. ..if only it were that simple. The dominant native species such as Birch, Sycamore, Ash and Blackthorn. prevent the trees we really need from thriving, and the winner will always be Sycamore, which like bracken is a mono-culture and stifles diversity of habitat.
Henry's legacy will be quality building timber for the mid 21st century, and a lovely landscape to enhance Monmouthshire.
Laura and Rosie Humphreys